Set of Vintage Grasscloth Lined Cups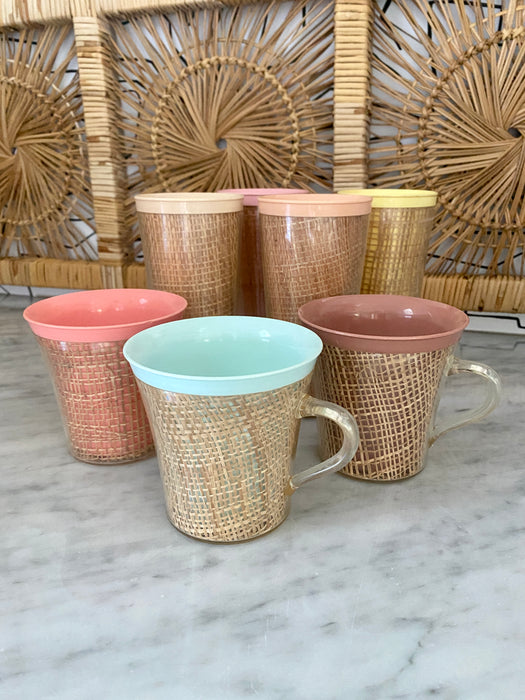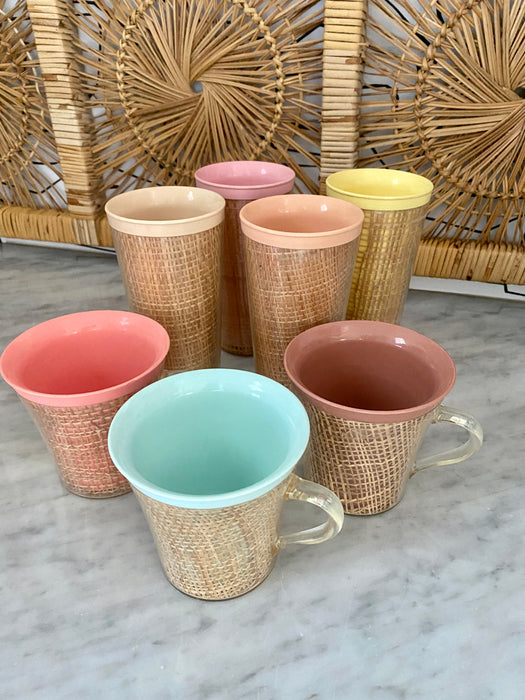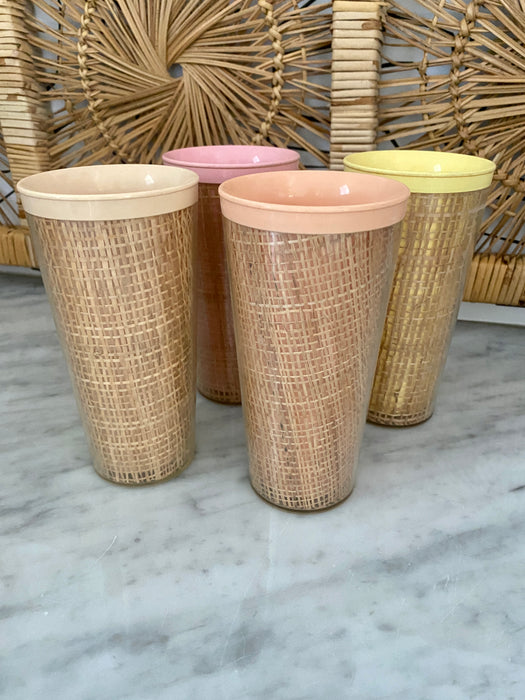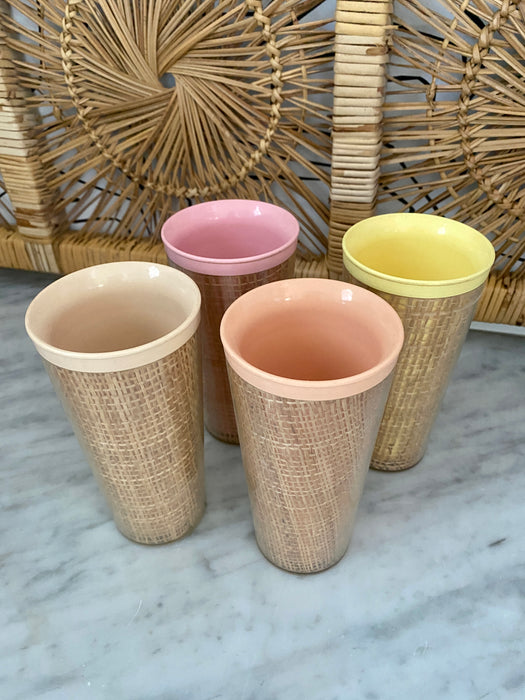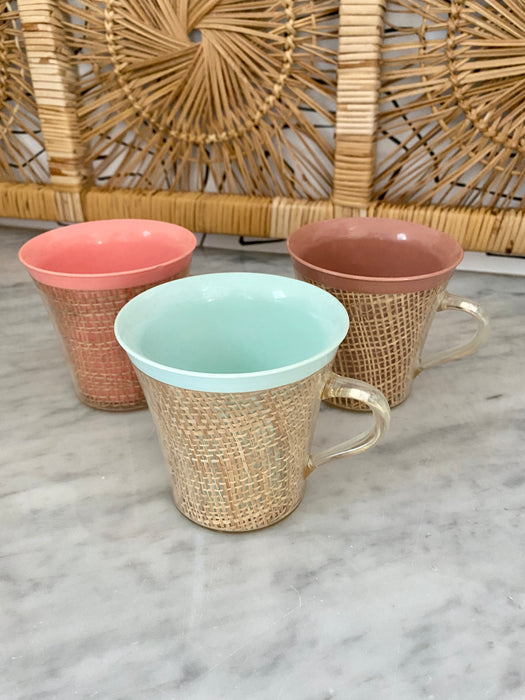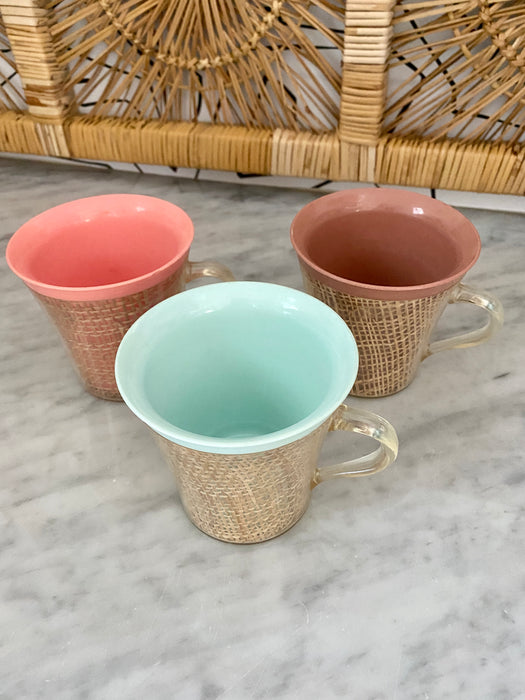 These vintage cups are close to my 💚..my Grandmother had them when I was growing up!  Great for the beach or the boat..washable plastic interior and exterior. Vintage condition consistent with age and use.
Set includes 4 tall drinking glasses and                              3 mug style cups with handles.