Night Before Christmas Votive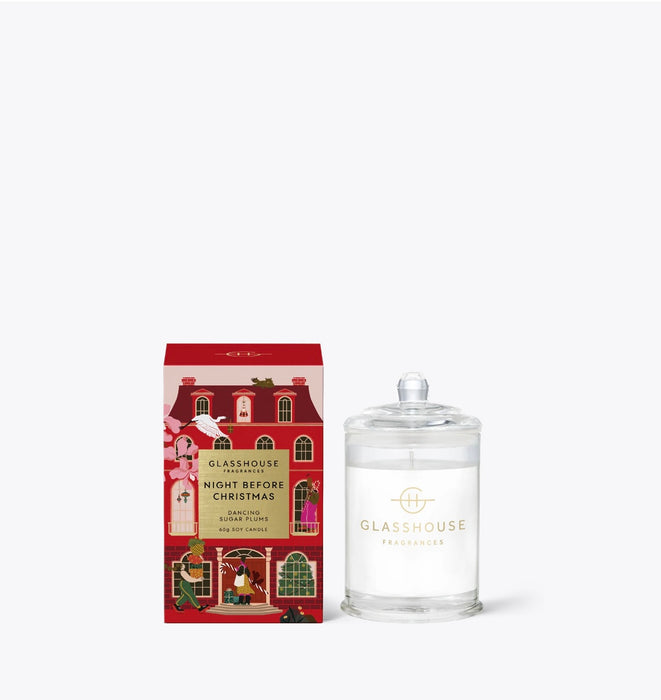 This triple-scented soy votive candle provides a pleasant scent and evokes a specific atmosphere in any room in which it is lit. Housed in a festive ceramic vessel, this candle is an easy holiday decor piece or the perfect hosting gift.
Orchestral bells twinkle to the Nutcracker melody as rich, sugary scents envelop the room with depth and anticipation.  
Featuring notes of blackcurrant, plum, rose, and spice