McGuire Sheaf of Wheat Coffee Table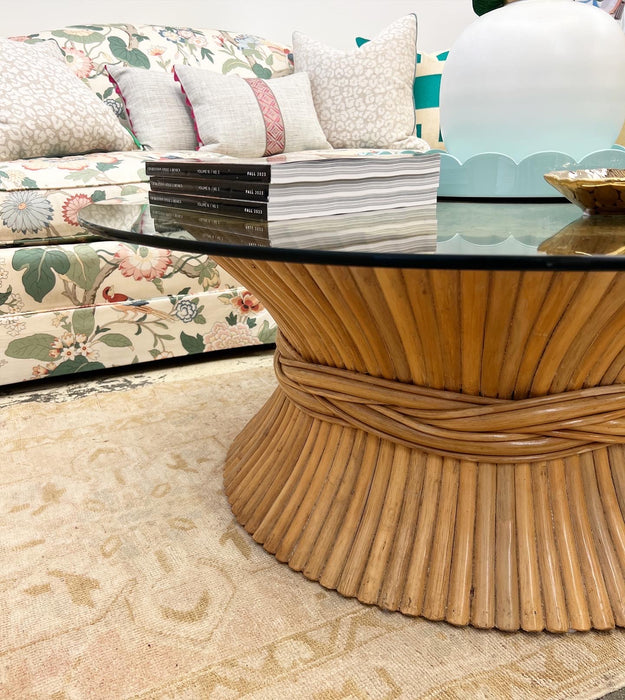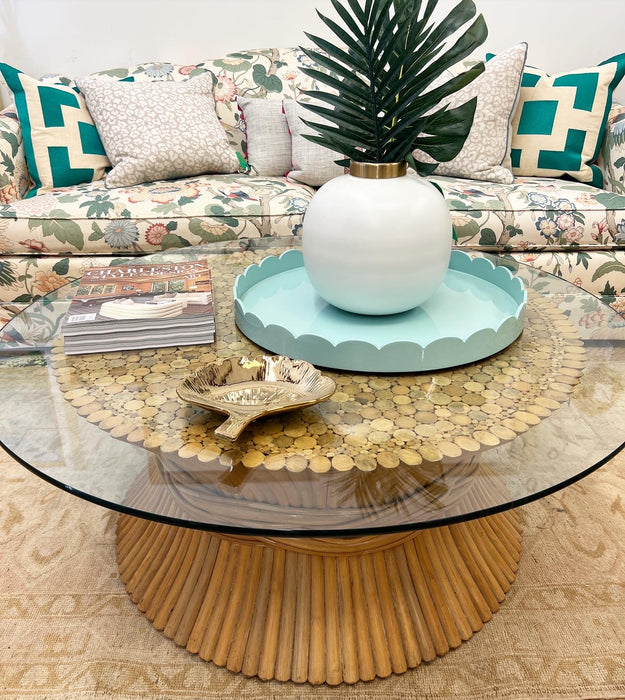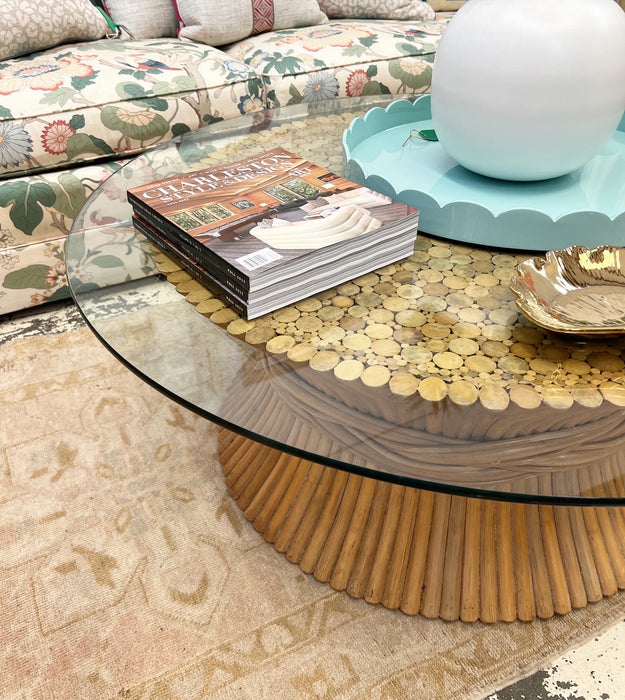 New to the showroom.. a beautiful Sheaf of Wheat coffee table 🤩. These classic tables originally made by McGuire feature a bundled group of rattan reeds. Fun and fabulous with glass on top or also sturdy enough to use on its own without it. Love the warm color and movement these add to any space!
 Glass 42" wide x 3/8" thick. Base 34" wide 16" tall.
**If shipping is needed please add your zip code to the "special instructions" box at check out and we will email you a quote
Shipping is not included in the price.